ExcelSuperSite Resources
So what tools and resources do we use and recommend at ExcelSuperSite – see below to find out…
The information on this page will change periodically as we experiment and learn more.
We recommend bookmarking it for your reference and convenience.
OUR MOST RECOMMENDED
If you look at nothing else on this page, these are the four that you should know about. I find myself recommending these resources again and again, in emails and on podcasts. I use them because they make my life easier, and I'm confident you'll agree too.

Microsoft Excel: Excel lets you get away from walls of numbers so you can make better data decisions. Excel is an immensely powerful application that has an enormous amount of features, that can be a little intimidating at first, but this latest version, Excel 2013, has become way smarter, making it the easiest version to work with to date.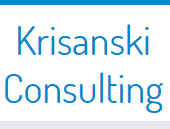 Krisanski Consulting: Leading experts in Microsoft Excel. The team of Microsoft Excel specialists at Krisanski Consulting will look after all your Excel needs. They can create, develop, customise or enhance spreadsheet solutions, that deliver the ease-of-use and functionality you require. Contact them today for a completely 100% obligation free discussion to determine how they can help you.
Hostgator: 99% of our websites are hosted on Hostgator. Why? Because they are incredibly easy to use with 1-click automatic WordPress installation and great customer service – via phone, email or via chat. We HIGHLY RECOMMEND using Hostgator for your first site. Also, you can use the same hosting account for multiple domains if you plan on creating more than one website. Click this link to get hosting for only $3.96/month!
NameCheap: Continuing on the easy-to-use theme, NameCheap is by far our favourite website for registering domain names for the websites we own and maintain. The right domain name is crucial on today's internet. It's the first thing people see when they visit your site, and nothing beats a great first impression. Click this link to secure a domain name for your business, or personal website, that sends exactly the right message, with low-priced registration and great service from Namecheap today.
EXCEL RESOURCES
WEBSITE HOSTING AND BLOGGING TOOLS
TESTING RESULTS
MARKETING
Disclosure:  Please note that some of the links mentioned are affiliate links, meaning we will earn a commission (at no additional cost to you), if you decide to make a purchase.  Any of the companies or products mentioned, we have experience with and recommend because they are helpful and useful and not because of any commissions we may make if you decide to purchase something.  Please do not spend any money on these products unless you feel you need them or that they will help you achieve your goals.